Cheer on Danish XR producers as they pitch their productions to top industry curators from Tribeca Film Festival, New York.
Vice President of Tribeca Games & Immersive, Casey Baltes and Immersive Curator, Ana Brzezińska, at Tribeca Film Festival in New York will be auditing and giving constructive feedback to Danish creatives at this 'shark tank session'.
The Danish film and TV industry is widely acclaimed for unique storytelling, advanced cinematic techniques, multiplatform producing – the special 'Nordic' style of shaping cinematic experiences for global audiences. Multiplatform producing is very evident in the booming Danish gaming &animation industry – but cross media immersive storytellers are also producing notable award-winning productions and shaping their business models to accommodate the content demand from the big US streaming platforms and mega media platforms.
To give Danish game and XR companies an opportunity to show new productions to two of the US film industry's important curators, The Consulate General of Denmark in New York together with the MFA host this "Pitch for Tribeca 2023" session during THIS on November 2 at 2.00 – 4.00 PM at VIA Univiserty College.
The pitch session will also include a short presentation on "Know your US creative industry market" by Digital Creative Advisor in New York, Mette Bom.
The session is free and open to THIS-ticket holders, students, volunteers and other cinematic industry professionals.
Remember to sign up for this unique possibility. RSVP is needed before Friday October 28 at 12 PM to maods@aarhus.dk. First come first serve.
We are looking forward to seeing you.
This side event is created in collaboration with the Consulate General of Denmark in New York, Ministry of FA/The Trade Council  New York and co-hosted by Vision Denmark.
Tribeca Enterprises is a multi-platform storytelling company, founded in 2003 by Robert De Niro, Jane Rosenthal & Craig Hatkoff. It provides artists with unique platforms to expand the audience for their work and broadens consumer access to experience storytelling, independent film, and media. The company operates a network of entertainment businesses including the Tribeca Festival.
INFO
Date
November 2, 2022
Time
2 PM – 4 PM
Venue
VIA University College, 6th floor
Filmby Aarhus, 8000 Aarhus C
Sign-up
Sign up by sending an e-mail to maods@aarhus.dk with "TRIBECA PITCH" as subject.
You need to hold a THIS GAME or partout ticket to join.
Meet.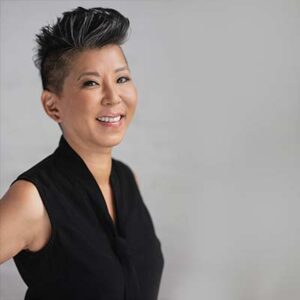 Casey Baltes, Vice President, Tribeca Games & Immersive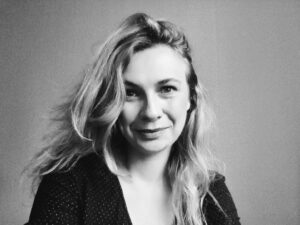 Ana Brzezińska, Immersive Curator, Tribeca Games