Get unique insights into the first phase from script to production, see the first raw material, and meet Allan Hyde & Aske Bang, the cast and creators behind Cold Hawaii. Cold Hawaii starts production in the beginning of October 2019.  
Bjørn (29) and Karla (28) have moved to Klitmøller – a small renegade surf-community by the North Sea. The idea is to hang out, chill and surf while they try to get Karla pregnant. All is good. They're ready to start a family and have dedicated themselves by planning their entire sex life around an app, that shows them when Karla is ovulating.
It's unromantic but that's okay because they're on a mission. Well, it's okay until Bjørn's best friend Mads-Emil (28) visits with his new girlfriend Simone (26). Mads-Emil and Simone's sex life is completely different from Bjørn and Karla's – they do it all the time, whenever, where ever and very passionately. And extremely loud.
How do the couples cope, faced with big questions about commitment, honesty, friendship, infertility, abortion and unconditional love?
Info
Session: Cold Hawaii
Date: October 30th, 2019
Time: 7 PM – 8 PM
Venue: Øst for Paradis, Sal C
Production: New Creations 
Broadcaster: Xee
Session host: Tore Rye Andersen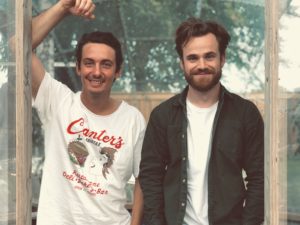 Read More: Aske Bang & Allan Hyde