Podimo: New Ecosystem for Podcasters
Nikolaj Koppel, Co-Founder & Cheif Content Officer at Podimo and Eva Lægdsgaard, Chief of Strategic Relations at Podimo | Former Spotify
Podimo is the new streaming platform for podcasts where you get access to exclusive podcasts, handcrafted for Podimo and get access to existing podcasts curated especially for you. With Podimo, the ambition is to stimulate something that isn't present at the moment – an ecosystem for podcasters so they will be able to make money from making podcasts.
The goal is to be the preferred partner for creators, by both working closely with their content, curate, and match it with each individual user, but also by offering a superior monetization model.
The platform has already started expanding to the German market.
Meet Co-Founder & Cheif Content Officer, Nikolaj Koppel and Chief of Strategic Relations, Eva Lægdsgaard in a session about why they created Podimo.
They will give insights into themes like partners, ecosystem, and business case – learn more about how and why podcasts can become business.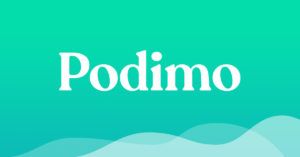 Listen to Podimo here.
Info
Session: Podimo – New Ecosystem for Podcasters
Date: October 31st
Time: 12:00 – 12:30 PM
Venue: Studio 1, Filmby Aarhus
Read more: Podimo Raises €6M to Become Europe's 'Netflix for Podcasts