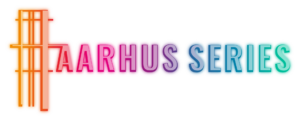 Celebrating the World of Series
AARHUS SERIES is five days filled to the brim with spectacular experiences targeted at all lovers of tv series. The series format deserves to be taken just as seriously as feature films have been for decades, and this is exactly why AARHUS SERIES exists: to shine a beacon light on series.
An array of cultural institutions around Aarhus serve to provide the framework for these shared experiences, during which the best of the best in series are presented in a large-scale format. The programme at AARHUS SERIES includes screenings, premieres, previews, fan sessions and much more.
AARHUS SERIES brings to the forefront a selection of actors, directors, and other industry professionals, who will take participants on a journey behind the scenes of some of the most notable series when they share stories about their personal, inspiring, and entertaining experiences. The festival focuses on series with a contemporary significance; stories that reverberate throughout society and stimulate dialogue.
AARHUS SERIES was launched in 2019 as an integrated part of THIS, but became its own independent festival in 2020.
AARHUS SERIES is co-creator and host of SERIES AWARDS alongside THIS.
Oct 30 – Nov 3, 2024
1 PM – 11 PM
Filmby Aarhus
Øst for Paradis
Musikhuset Aarhus
Svalegangen Theatre
Dokk1