Produced By is a Danish commercial film production company that has spent the last three years – in collaboration with consultants – trying out and developing a way to produce green films. Over the years, they have learned a lot of dos and don'ts. Turns out it's rather easy to make a 90 % saving on carbon emission.
Produced By has succeeded in developing five relatively simple guidelines which, if complied with, make film productions much more sustainable. In addition, they have had climate consultants review a normal "black" film production's CO2 emissions and examine the production after implementing the five guidelines. The difference is huge and the CO2 savings can be as high as 90 %, without affecting the quality of the film.
Produced By is the case example for VisionDenmark on how to produce films in a green manner in Denmark. And they have helped develop the guidelines for green production in the Danish film industry for the future on something called Sustainable Film and TV productions (Bæredygtig Film og TV Produktion). A production alliance started by VisionDenmark.
Produced By is a part of and Danish owners of the Nordic concept "Green Producers Club" which is an online tool for production companies to use if they want to lower their CO2 emission on film productions.
In this talk CEO of Produced By, Ege Heckmann, will share some insight into their experiences with green film production.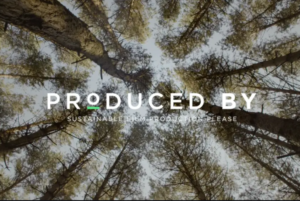 Session:The Future of Film Production is Green
In session: Ege Heckmann, CEO, Produced By
Date: October 29, 2020
Time: 3 PM – 3.30 PM
Venue: Filmby Aarhus, Studio 1 (Max 200 pers.)
Read more: