Creating Innovative VR Experiences as an Extension to Movies
Mads Damsbo, Founder & Creative Producer, MAKROPOL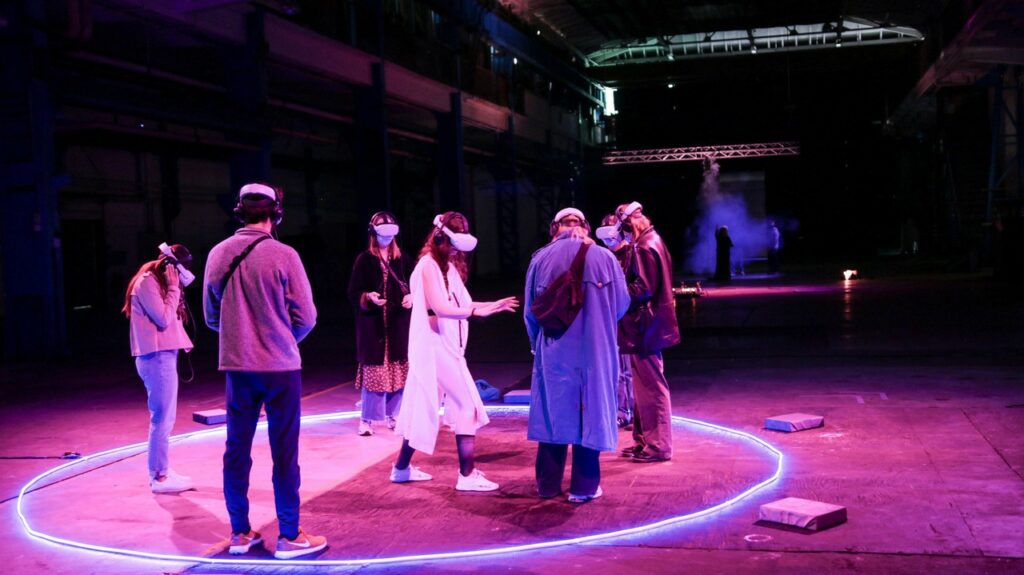 Meet Mads Damsbo, founder and creative producer at MAKROPOL, and get insights into developing new narratives, utilising new technology, and provoking unexpected emotions and experiences in diverse audiences. In his session, Damsbo will talk about creating XR experiences as an extension to a movie, and producing original immersive work at the intersection of cinema, performance and 3D design.
As a creative producer at Makropol, Damsbo has raised over 5 million DKK and started several new companies, including the app startup Recho that won the prestigious Venture Cup in 2015, and Kaspar AI that works with AI and filmmaking.
Trailer: A Taste of Hunger
MAKROPOL is an award-winning studio based in Copenhagen, Denmark. It works in the intersection of cinema, technology, live performance and installation. They are the leading production-house for immersive experiences with a long track-record in VR and XR. The studio is lead by producer Mads Damsbo and Mikkel Skov along with a team of talented producers, technologists and creatives.
The declared vision for MAKROPOL is to encourage reflection and transformation through one of a kind immersive experiences with the creative use of emerging technology. The works of MAKROPOL have been exhibited, screened, and featured in venues, galleries, and festivals all over the world. Among these are Cannes Film Festival, New York Film Festival, London Film Festival, Central Academy of Fine Arts in Beijing, Copenhagen Contemporary, and Google Lab in Paris, just to mention a few.
The world premiere of the MAKROPOL production SHADOW will exclusively be showcased for all THIS 2021 participants. Read more about SHADOW.
INFO
Date
October 28, 2021
Time
11:45 AM – 12:15 PM
Venue
Filmby Aarhus, Studio 1
MEET
Mads Damsbo, Founder & Creative Producer, MAKROPOL
READ MORE
SHADOW – A Virtual Reality Experience