THIS EVENT – 27. MAJ
IT'S A SIN - CHANNEL 4 - COMMISSIONING PROGRAMMES THAT SHOWCASE BRITAIN IN ALL OF ITS DIVERSITY AND STIMULATE DEBATE & THE SECRET LIFE OF PITCHING
Til dette event sætter vi spot på to emner
It's A Sin – Channel 4 – Commissioning programmes that showcase Britain in all of its diversity and stimulate debate & The Secret Life of Pitching
It's A Sin – Channel 4 – Commissioning programmes that showcase Britain in all of its diversity and stimulate debate – Lee Mason
Channel 4 serien It's A Sin foregår i 80'erne og beskriver en gruppe unge, der får aids tæt ind på livet. Det er 1981, og et nyt årti er begyndt. Ritchie, Roscoe og Colin indleder en ny tilværelse i London. Men en ny virus er begyndt at spredes, og inden længe vil deres liv blive udfordret på måder, som de aldrig har forestillet sig.
Mød Lee Mason, Commissioning Editor, Channel 4. Han har været commissioning editor på titler som It's A Sin af Russell T. Davies, The End of the F***ing World af Charlie Covell, Adult Material af Lucy Kirkwood, og No Offence af Paul Abbott. Han startede sin karriere på Channel 4 for næsten ti år siden med den populære teenageserie Hollyoaks.
The Secret Life of Pitching – Roald Bergmann & Julie Ralund
Roald Bergmann og Julie Ralund er nogle af Danmarks dygtigste TV-udviklere. Julie er medstifter af og tidligere redaktør på DR3. Hun har været producent på programmer som Alene i vildmarken, Tykke Ida, Øen og En skat til Danmark. Roald har blandt andet arbejdet med tv-koncepter som Umage, Mormor på mandejagt, Zulu Awards & Alle hader feminister.
De vil i denne session tage deltagerne med bagom udviklingsprocessen, og ind i både deres hjerner og pitchinglokalet. De vil vise forskellen på en god og en dårlig idé og give deltagerne konkrete værktøjer, der sætter den kreative udvikling på formel.
Kom ind i en verden de færreste kender, og få guldkorn, anekdoter og opskrifterne på succesen bag store som små tv-programmer.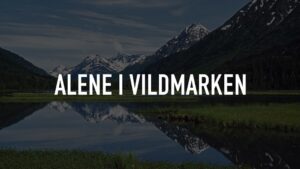 Form
Digital Event
Sprog
Dansk/Engelsk
Dato
27. maj 2021, 13:00 – 15:00
Tilmelding
Dette event er afholdt
I samarbejde med
Dette event afholdes i samarbejde med Vision Denmark & Erhvervsfremmestyrelsen
Læs mere
It's A Sin – Commissioning Series for Channel 4 – Lee Mason
The Secret Life of Pitching – Roald Bergmann & Julie Ralund