Jack Whiteley is an award-winning music video and commercials director based in the UK.
His work is largely about creating moods, emotions and fantastical scenarios, each video acting like a dream capsule, inviting the viewer into a vivid new world, time and space.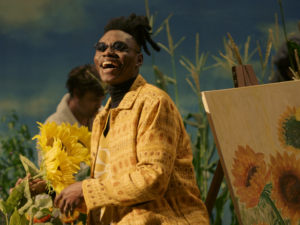 He has directed music videos for Elton John, Metronomy, Young Fathers, Little Dragon and Aldous Harding, as well as commercials for Canon, BBC, Google, KitKat and Lipton.
At THIS 2022, using examples of his own work, Jack will look at the music video format as a storytelling device, and how it has evolved over the years.
Lastly, for his final trick, he will channel his inner soothsayer to predict where the format might be heading next.
INFO
Date
November 2, 2022
Time
12 PM – 12.30 PM  
Venue
Filmby Aarhus, Studio 1
MEET
Jack Whiteley, director
The session is made in collaboratoin with Music City Aarhus 2022