The world abounds in real crime, serving as an inspiration for TV fiction. Using Follow the MoneyIII (DR I 2019) and Thin Ice (Yellowbird 2020) as examples, this session will focus on different aspects of this connection between reality and fiction. In the case of Follow the Money III, the development of current affairs seemed to compete with the drama – from money laundering in the Estonian division of Danske Bank to former gang leader Nedim Yasar being shot dead. Thin ice is an "Environmental Thriller", warning against ruthless exploitation of nature, focusing on sustainability and the geopolitical agenda as well as the role of Greenland in politics and culture. The question is: How are these topical issues transformed into an appealing TV drama?
Gunhild Agger is a professor in Danish media history at Aalborg University, where she has been teaching and researching media for almost 50 years. Through her long and impressive career, she has published widely on television drama, history of media and genres, national and transnational film, bestsellers, and blockbusters.
Further, she is the Director of the collaborative, cross-disciplinary research program Crime fiction and Crime journalism in Scandinavia (2007–11) and a member of the research team in the program What makes Danish Television Drama Series Travel? (2014-2018). Recent articles have been published in Journal of Popular Television, Series, Kosmorama, Northern Lights, and Journal of Scandinavian Cinema. Her new book: Det grænseløse tv-drama was published in October 2020.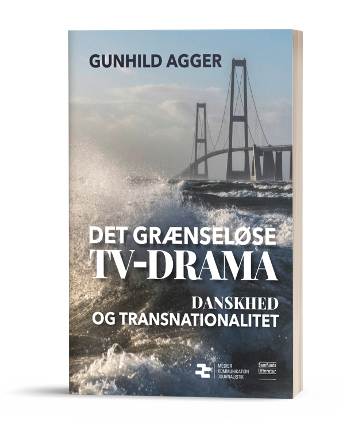 Session: True Crime in Fiction
In session: Gunhild Agger
Date: October 30, 2020
Time: 2 PM – 2.20 PM
Venue: Filmby Aarhus, Studio 1 (Max 200 pers.)
Read more: vbn.aau.dk