The Unlikely Murderer – Re-interpreting a Swedish National Trauma
Exclusive preview with Wilhelm Berhman, Scriptwriter and Niklas Rockström, Scriptwriter
The Unlikely Murderer is the unlikely story of how a prime minister got assasinated and no one was ever convicted. The murderer of Olof Palme got away, the police investigation lead nowhere and consequently, the memory of that terrible night in 1986 never left the Swedish national conciousness. For that reason, the Palme-murder is one of the most controversial cases in Swedish history.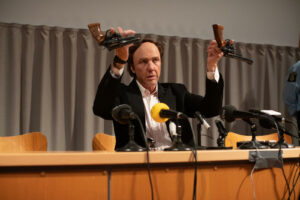 The Unlikely Murderer story is based on Thomas Pettersson's book of the same title published in 2018. This year, the story will be revived in a five part limited series, however, no longer as a mystery but instead as a case with a clear theory. The series will focus on Stig Engström, played by Robert Gustafsson, who was designated as the probable murderer but never convicted.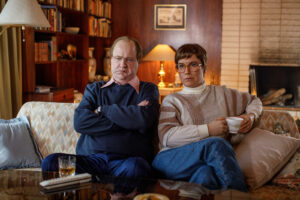 In order to justify their approach to the project, the writers found it neccesary to be able to answer two questions. Firstly, are the theories presented in Thomas Pettersson's book contestable and thereby fair? And secondly, do we believe it to be a good story? As they felt able to answer 'yes' to both these questions, they embarked on the daunting task of re-telling history through a fictional narrative.
In this session, scriptwriters Wilhelm Berhman and Nicklas Rockström will talk about the controversial task of deciding on a truth and consequently, the dilemma that arises from enganging with something that almost every Swedish citizen has an opinion about. The session will be hosted by Kim Sørensen, CEO and Creative Editor of the digital universe Vi Elsker Serier.
Join Behrman, Rockström and Sørensen in what will be an exclusive preview of the two first episodes of The Unlikely Murderer.