Millions of people watch livestreams every day. In this session, we will explore the opportunity to unleash the power of the cloud and popular live streaming platforms to enable brand new experiences that can reach and monetize these massive audiences today. We take a retrospective look at Rival Peak, a community driven Massive Interactive Live Events (MILE), where the audience controlled the unfolding storyline, as well as, best practices for creating MILEs.
In July this year, Genvid Holdings Inc., parent company of Genvid Technologies LLC closed a funding round now resulting in a total amount of $116 million raised in funding since 2016. The funding is in large part dedicated to developing and publishing MILEs.
MILEs is a relatively new yet fast evolving form of entertainment. This is at the heart of what Genvid Technology does, and with MILEs they want to push the trend of user control and interactivity within the many digital fields of entertainment.
According to Genvid Techonologies, MILEs is the natural convergence of the reach of broadcast television with the interactivity of gaming. While Rival Peak is generally recognised as the first true MILE, Project Raven is a new take on what next-generation MILEs might look like.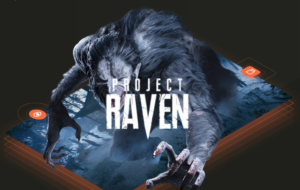 This session will be hosted by Christopher Hamilton, who is the director of Developer Relations at Genvid Technologies. Don't miss this chance to learn more about one of the newest trends in the gaming industry. Join Hamilton on October 27 at THIS Game.
INFO
Date: October 27, 2021
Time: 04:00 PM – 04:30 PM
Venue: Filmby Aarhus, Studio 1
MEET
Christopher Hamilton, Director of Developer Relations, Genvid Technologies